Use the dropdown buttons to reveal links in each category
Printable and digital coupons are the mainstay for saving big at the grocery store but don't forget to check out the savings apps.  You can really save more than you thought was possible.  Oftentimes, healthier foods will be cheaper than processed foods when you combine coupons with savings apps.  You'll even find fresh produce savings on the apps!
Stacking is the process of using STORE COUPON with MANUFACTURER COUPON and hopefully DURING A SALE. 
Publix BOGO (Buy One Get One Free) sales are the best!  If shopping Publix in Florida, remember to get the second item free on BOGO you must buy two items.  Otherwise, the regular price will be charged for the one purchased.  They also generally limit the BOGO transactions to four per transaction or eight products.  COVID-19 has every retailer making adjustments, so this may not apply at present.
Golden Rules of In-store Coupon Shopping
Be courteous and kind to cashiers and other shoppers
Don't clear shelves even if the deal is too good
Let others go ahead of you in the checkout line
Match coupons to products prior to checkout and at register
Verify expiration dates and quantity limits
Use good quality when printing coupons at home for easy scanning
Never photocopy coupons – it is illegal – be upright and honest
Hurricane Preparedness Kits
Hurricane Preparedness Kits
Use the tips and dropdowns throughout this page to help find deals and savings using coupons and apps.  Something that I have learned over the years is what one considers a deal another may not.  That being said, there is no judgment for our friends who do not enjoy running around looking for bargains.  I'll include some links in this section that are "done for you" kits.  Just buy the kit and you're done.  How about that?
Also, included in this section are hard-to-find items and inspiration pics.
FEMA has a suggested list for hurricane preparedness.  They also have a downloadable Emergency Supply List.  Here's their Pet Planning List. Being prepared means having your own food, water, and other supplies to last for at least 72 hours.
A lot of the items we consider using during emergencies are the same things we would use on a campout.  Maybe you'd like to support an organization while you are preparing your kit.  Why not the Boy Scouts of America?  Locate a shop near you. Scouts practice hurricane preparedness activities monthly during campouts and weekly during meetings.  They do more than tie knots, but that is an essential skill. By the way, don't forget to get some rope for your tarps.  If you ever lived through a storm and weren't able to shower for days, you'll really appreciate this 5-Gallon Solar Shower or No-Rinse Shampoo.  I've personally used the No-Rinse Shampoo and No-Rinse Bath for my bed-bound sister during her cancer battle.  They were a big help in keeping her fresh and clean. 
During a hurricane or any emergency situation you may find yourself in, preparation is key to your survival.  A new source for 2022 is the survival series provided by Sharpshaft.com.  They provide lots of good resources, tips, and ideas to help survive many outdoor emergencies.

Ready America 70380 Essentials Emergency Kit 4 Person 3 Day Backpack

2-in-1 First Aid Kit (348-Piece) 'Double-Sided Hardcase' + Bonus 32-Piece Mini Kit

EverBrite 5-Pack LED Headlamp Flashlight Batteries Included
Buy similar items locally at Walmart's camping department, Dick's Sporting Goods, Bass Pro, Boy Scout Store.  

PLYLOX Hurricane Window Clips 20 Pack available in 1/2″, 3/4″ or 5/8″ in Carbon Steel or Stainless Steel
I've purchased PLYLOX Clips in-store at Lowes during hurricane season, but they are often hard to locate.  Try looking on end-caps near lumber.  The clips are designed to hold plywood that covers windows in lieu of hurricane shutters or fabric.

Heavy-Duty 8 oz/16-mil Poly Tarp, 8′ x 10′
Tarps can usually be found year-round locally at Lowes, Home Depot, Walmart, Habor Freight, Ace Hardware, Boy Scout Shop, etc.
I would also purchase items listed below at the same store locally or online depending on the price.  One thing I do to compare prices at multiple stores online is to open the sites in different browsers simultaneously.  I use the Priceblink app to automatically search for the best price online and use Rakuten to collect rewards in the process.
sleeping bags, pillows, raingear, 
batteries, flashlights
nonperishable food, drinking water
camp stove, cooler, manual can opener, lighter/matches, aluminum foil, ziplock bags etc.
Printable Coupons
Printable coupons often have limits on the quantity the manufacturer will let you use.  Try to find a digital coupon that is a little bit different (not exactly the same saving, size or quantity as the printable) and you should be able to use it to stretch your savings by allowing you to take advantage of larger quantity of products while on sale. Or use your digital coupons at the stores that support digital and the printables at stores that don't.
CVS – includes printable CVS store and manufacturer – Be sure to signup for ExtraCare for digital coupons and extra savings!
Digital Coupons
A good practice for digital coupons is to go to the sites once per week and add all the coupons to your account.  Then using them is as easy as putting in your phone number at the register.  Easy-Breezy!
Publix: You'll need to sign up with your phone number to input at checkout.  This is for in-store purchases.  If you are using Instacart for delivery or curbside pickup, you can choose coupons on their site, which is separate from Publix.  Instacart employees shop in Publix but do not use store or manufacturer coupons from your Publix.com account.  They use digital copies in Instacart app.
Be sure to signup for Register Rewards and check out Walgreens.com Clearance – Save as much as 80% off
CVS – includes printable CVS and manufacturer – Be sure to signup for ExtraCare for digital coupons and extra savings!
Walmart Grocery Save $10 on first order  – this is for store curbside pickup.  
Savings Apps
Some of these savings apps require you to choose and load the offers you want BEFORE you shop.  Others are not so picky.  However, you will want to check out the offers prior to shopping when possible to plan for printable and digital coupons to maximize your savings.
Not just for online orders anymore.  Check out their new in-store option today!  Hey, I have saved over $979 just buying what I would normally buy.  That's Easy-Breezy.
Online Shopping
Websites often have opt-in or pop-up registration forms offering a percentage off for signing up.  I sign up for EVERYTHING!  Hint: create a new separate email address for these types of opt-ins to keep from overwhelming your current account.  
Signup for SMS push notifications (text messages) for alerts to sales. The Krazy Coupon Lady is my favorite source for this along with coupon/sale matching.
For online shopping, be sure to use available desktop browser extensions for Rakuten and Priceblink.  Use this link for Rakuten and get $10 for signing up!  
Credit Card Rewards
I am always cautious when recommending using credit cards.  If credit card debt is a problem for you, please skip this tip section.
Most credit cards offer some sort of rewards program for purchases.  Three to five percent is typical.  Some offer cash back, while others offer gift cards that can be used to purchase products.  I prefer cash.  However, I did use Dick's Sporting Goods card for years and earned approximately $50 to $100 in rewards monthly to spend in their store.  Dick's is not known for having inexpensive merchandise, but it is of good quality.  I'd probably never shop there without the discounts and rewards offered.  I can say that I purchased thousands of items for barely any cash.  The cashiers would be in awe of my purchases.  Be sure to sign up for the credit card with rewards if you choose to, being aware they have other cards without rewards.
Now, I mostly use a credit card from my bank that offers cash in the form of statement credits.  I like that because I can lower my monthly spending quickly using $50 to $100 credits, instead of needing to spend money on sporting goods I don't need. 
How do I get such high amounts of rewards each month?  I pay EVERYTHING on my credit card; utilities, gas, insurance, groceries, etc.  Rewards add up fast.  So does the bill.  I like to pay it off when it reaches $2000 or so.  That is about every two weeks, so I make sure to keep an eye on it.  
If your current credit card does not have a rewards program, get one that does.  Closing the account may not be the best approach though from a credit score point of view.  Often the score is better with long credit history.  Even if you do not use the card, it may be better to keep it providing there is no annual fee. 
Facebook Groups
Facebook and other social media groups are great for sharing deals. 
We call this bragging but in a good way!
Recommended Vendors - Home and Family
I am often asked for recommendations on who to use for a particular service.
So I decided to include some of my favorite vendors here.
I hope this list helps.
.  My favorite supplement provider.  
Track personal and deductible mileage with this great app – MileIQ  and save 20% to boot!
Be sure to sign up for Walgreen Balance Rewards.
Recommended Vendors - Business
I am often asked for recommendations on who to use for a particular service.
So I decided to include some of my favorite vendors here.
I hope this list helps.
My new favorite sales and profit tracking app is Shopkeeper. They even offer my students a free 6-months trial, which includes all plan tiers, even the $250 tier! Use this special link to take advantage of this great offer.

PC Version

Mac Version
I use Camtasia and Snagit to make video courses and quick How-to-Videos for clients.
eInsurance Training and Continuing Education
Track personal and deductible mileage with this great app – MileIQ and save 20% to boot!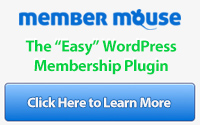 Online Arbitrage 
Disclosure: Some of the links in this post are 'affiliate links.' This means if you click on the link and purchase the item, I will receive an affiliate commission. There is no additional cost to you for using an affiliate link. I appreciate your using the links I've provided for your convenience, however you may access the sites without using my links and receive the same products, services and savings.